Nowadays, junk foods are everywhere. You go to malls, convenience store and even sari sari store and you will see a whole lot of potato chips, candies and a lot of foods that may good in the eye and the tongue but may not work well with your health. That is why we call these stuffs junk foods because it contains ingredients that can harm our body immune system.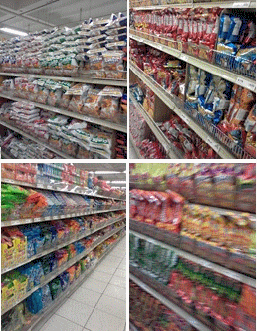 I have nothing against junk foods. In fact, I for one is a big fan of chips and sodas. You can't take it away from me because they are my best buddies when I am on movie marathon or when I am taking a break from work. Junk foods technically are already a part of my life. But lately, I realize that too much of a junk food may compromise my health. Yes, I can't feel my body complaining right now, but I am not getting any younger. Time will come that my body will remorse against me for not being conscious of what I am eating. So I tried my best to avoid chips and sodas or any unhealthy junk foods on that matter so I can prove to my body that I am a good steward. However, you know how life gets dull when you abruptly remove something that has been a part of your system already, in my case that's junk foods.
I was so desperately looking for a substitute for my craving for junk foods, this may sounds addicting, but that's the reality. I am a certified junk foods addict and I can't help to compromise my health just to satiate this addiction. If there's a genie in front of me and will ask me for my three wishes, that could be the following:
1.A chips with no MSG
2.A chips with high Protein and Calcium
3.A chips with 0 % Transfat
And you know what? The Universe granted my wish. All my three wishes can be found in one product that could be a substitute to that nasty junk foods, and that is no other than the great and mighty Soyami Soya Chips.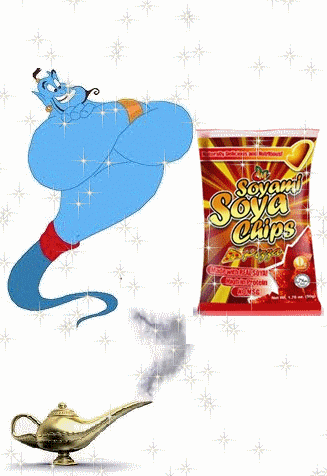 So when I learned about this product, I checked it at Robinsons in Ayala Malls here in Davao. Just to make sure that the "healthy rumor" is true, I immediately checked the label.
Right at that moment, I confirmed that the rumor is true. Here is the label of Soyami Chips.
With 0% trans fat and 0% cholesterol, I did not hesitate to checkout all three flavors of Soyami.
When I tasted it, I can't explain the guiltless pleasure I got from eating Soyami. Well maybe I can explain it using the acronym SOYAMI. Here are the reasons why Soyami Soya Chips is a perfect alternative for junk foods.
S- Soya made

Unlike any other chips, Soyami is made of Soya, a Real Soya. And one thing we are sure about soya is that, it's healthy.
O- Over Healthy

This is the first time I encountered a chips that would not compromise your health. I did not hesitate to eat it because I saw the label, I know where is made of and I believe in the product. In fact, I made it a part of my healthy diet and lifestyle.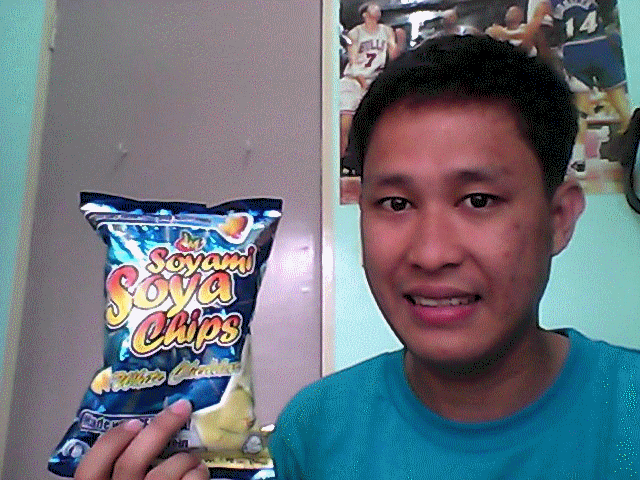 Y- Yummy flavors

Just because it's healthy doesn't mean it's tasteless. If you think Soyami comes in a boring and dull flavour, you are wrong. We can't call it a perfect substitute for junk foods if it didn't come with a variety of flavours. There are actually three flavors of Soyami, one is Original flavour, then we also have the Pizza flavour and the last but not the least and my favourite, the White Cheddar flavour.
A- All in One

Prior to Soyami, I have three favourite chips. I like potato chips, the other one is chicharon and the third one is the cheesy chips (Of course I don't want to mention the brands). But when Soyami came into my life, wow, it has become my one and only favourite snack buddy. All the good things I've seen on those three chips, I found it all in Soyami.
M- Mom's choice

You know how mothers are protecting their kids that as much as possible they don't want to expose them to junk foods. Mothers could not control everything. With the presence of junk foods everywhere, their kids are susceptible to buying this kind of foods without their knowledge. Soyami are mother's choice, because it is not only delicious, it is also healthy. Mothers know best as they say, so if Soyami is Mother's choice, then that should be everybody's choice also.
I- Interesting Food

You think only technology is evolving? No way, even chips are also evolving. Gone are the days when we are worrying about the effect of what we are eating. I for one can testify that eating Soyami is guiltless, that is eating something delicious without really compromising your health. If you are in a healthy diet, you would never hesitate to eat Soyami. And that make this food interesting for everybody.
Here is the good news. You can guiltlessly enjoy Soyami Soya Chips now because it is already out in the market. Just go to your nearest convenience and grocery store and you can now check this product out.
Stay Healthy everyone.